To celebrate iNSD and the release of our first collab with our resident designers,
MouseScrappers
is having a blog hop
FULL
of freebies! Follow along to collect all of the freebies. And please, don't forget to say "thank you." The MouseScrappers CT has put a lot of time and effort into creating these freebies for you.
Honey Bee's Creative Hive **YOU ARE HERE**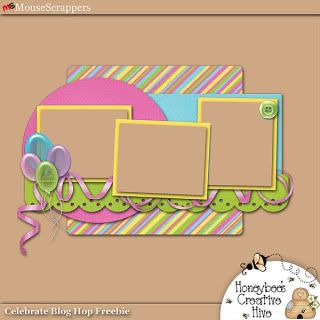 Be sure and download this beautiful freebie created by Amy,
who is apart of my creative team here at "The Hive".
And, just as a reminder, please check out the other fun activities that MouseScrappers has going on this weekend! Our new mega collab, Celebrate is FREE with any $10 purchase. So, get shopping.